We collaborated with Human Search on several projects and were convinced of their professionalism and high level of expertise.
The consultants who lead our projects demonstrated proactivity, flexibility in communication, an individual approach to the client and a focus on results, which we have achieved together.

Elena Zabrodskaya, Mantrac Vostok Head of HR
As a part of Kiilto Group, KiiltoClean has been successfully using Human Search executive search services in Russia for more than four years.
Within the framework of our cooperation we have had a number of significant projects for recruiting specialists and senior professionals in spheres of top management, sales management (both for B2B and B2C channels), finance and HR.
It is important to note that recrutement of key employees is carried out both on the basis of necessary competences and on a clear understanding of our company's values, which our partners share and understand very well.
Almost every project is individual and is based on a thorough studying the job description, identification of target search markets and the necessary skills required from candidates. Work within a project is always in a form of dialogue with the customer, in several stages, with formation of long and short lists.
I would like to emphasize the professionalism of Human Search specialists, who conduct an in-depth selection and preliminary interviews with candidates before presenting them to the customer.
The fact that all employees, who joined the KiiltoClean team as a result of our joint projects, today are successfully working and achieving their goals in our company is the best reference for Human Search.

Dmitry Ermilov, KiiltoClean Russia Managing Director
Ishida has recently started using Human Search services in Russia. We would like to point out the high level of Consultant's professionalism and dedication in finding key employees for challenging and non-standard positions. We have included Human Search in a limited list of providers of such services, we can recommend Human Search as a professional and adequate company that adapts the best world experience to "our" realities.

Oleg Borichevskiy, Ishida Europe General Manager Russia
"YIT has been very satisfied with our cooperation with Human Search. We have together completed recruitments which have helped us to succeed on the Russian market"

Teemu Helppolainen, YIT Group Head of Segment, Housing Russia, YIT Group
Scania Peter cooperates with Human Search from 2010. During this time we closed different positions by candidates searched and pre-selected by Human Search from specialist to management level positions. Human Search has very experienced and talented team. They are able to search candidates in special business areas with unique experience and job profile.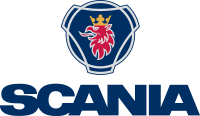 Elena Gubar, Truck Production RUS (JV MAN and Scania) Head of HR department